In every season, it is a promised land for nature lovers and outdoor sports enthusiasts. But not just that. They are also charming villages hidden in a sunny valley with a rich historical heritage.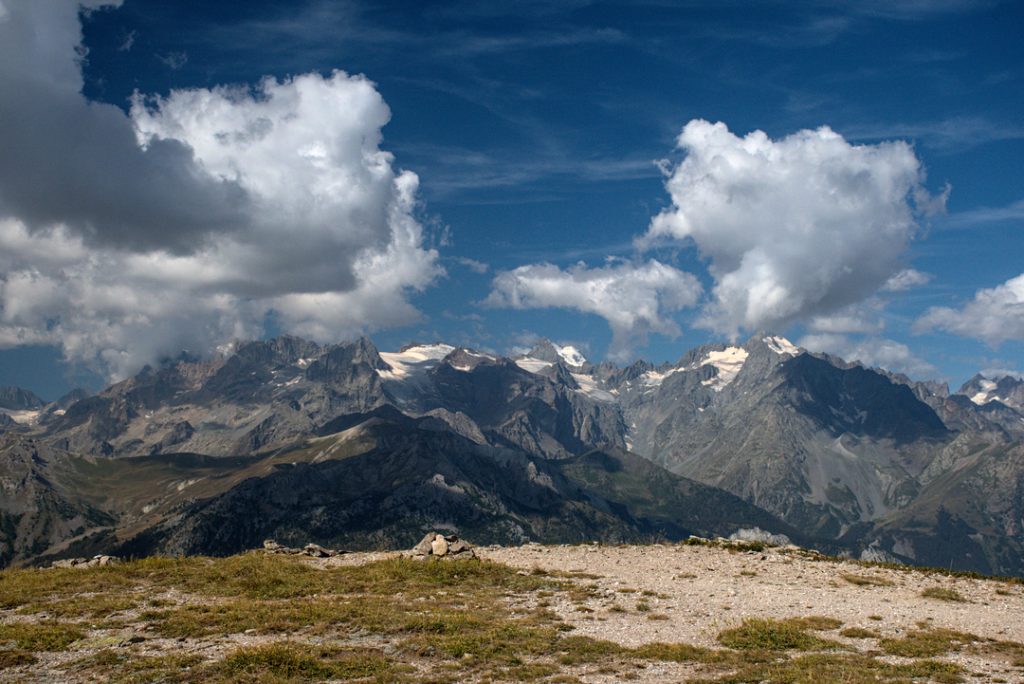 Fans of outdoor sports such as hiking, road biking or mountain biking will have the very difficult choice between the Queyras nature park with its surprising Guil gorges and the mythical Izoard pass, the snowy summits of the Ecrins, the magnificent Clarée valley and the Serre-Ponçon lake.
And if ever the sky gets cloudy, you can visit the Vauban forts in Briançon (listed by UNESCO) or l'Embrun, the town that clings to a hundred-metre high cliff.
The park is located between Gap, Briançon and Grenoble and covers almost 92,000 hectares. There are about a hundred peaks over 3000m and about 40 glaciers. The impressive numbers…
You can spend a lifetime discovering every corner of the hiking trails (740 km), including the famous Grand Tour des Écrins (GR54). Fortunately, there are also about thirty mountain refuges where – after swallowing a blueberry cake – you can sleep peacefully.
With its peaks: la Grave, Mont Pelvoux and the Barre des Écrins, the Écrins massif has become a synonym for active tourism, attracting enthusiasts of mountaineering, ski touring and off-piste skiing.
But don't worry, weekend hikers can also enjoy an unforgettable holiday in the Écrins park.
Vallouise, Pelvoux et ses alentours.
Vallouise-Pelvoux (Hautes-Alpes) is a village at the entry of the Parc des Écrins. 
These 2 villages offer a lot of activities: downhill skiing in the Pelvoux-Vallouise and Puy Saint Pierre ski resorts, hiking, dog sled. There is enough entertainment to keep you busy for one or two weeks of holiday.
Moreover, the weather here is very favourable with the sunshine worthy of the Côte d'Azure.
How to get to Vallouise-Pelvoux? The valley is easily accessible from Turin airport, by motorway, train or bus from Marseille, from Grenoble via the Col de Lautaret.
Where to stay in the Pays des Écrins.
Looking for a holiday in the Hautes-Alpes? Escapadelia will welcome you in Vallouise-Pelvoux all year round. Our holiday appartments are an ideal base to discover the Hautes-Alpes and the Pays des Ecrins.